Emiratisation Focus
At focus direct Management Consultants, we face increasing demand for UAE Nationals from our clients, which we take on with a passion. We believe that Emaratis are to finally take charge in building the future of the UAE, and our role is to provide them with the careers to achieve the vision of its leaders.
For the experienced UAE Nationals we offer assignments like CEO's (Chief Executive Officers), COO's ( Chief Operating Officers), CMO's (Chief Marketing Officers) as well as Director Level positions with our Multinational, Semi Government and Government Clients.
A good command of the English language is required with experience for most positions and bilingual capability is often preferred.
Our experience as a prominent management consultancy puts us in an ideal position to assist private sector partners with their Emiratisation plans while at the same time helping identify career opportunities for our UAE National candidates.
The Guest of Honour visiting Focus Direct Management Consultants stand at the AUS Career Fair 2007 - His Highness' Sheikh Sultan Bin Ahmed Bin Sultan Al Qassimi Deputy Chairman of the Sharjah Petroleum Council along with Mr. Salem Al Qaseer Vice Chancellor for Public Affairs - American University of Sharjah.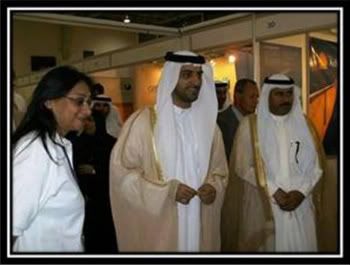 His Highness Sheikh Mohammad Bin Rashid Al Maktoum, Vice-President and Prime Minister of the UAE and Ruler of Dubai with Ms. Jennifer Randive, CEO focus direct Management Consultants (3rd from left) and other prominent members of the private sector at The Mohammad Bin Rashid Establishment for Young Business Leaders inauguration function of the Business Centre in Emirates Towers Dubai, U.A.E. in 2003